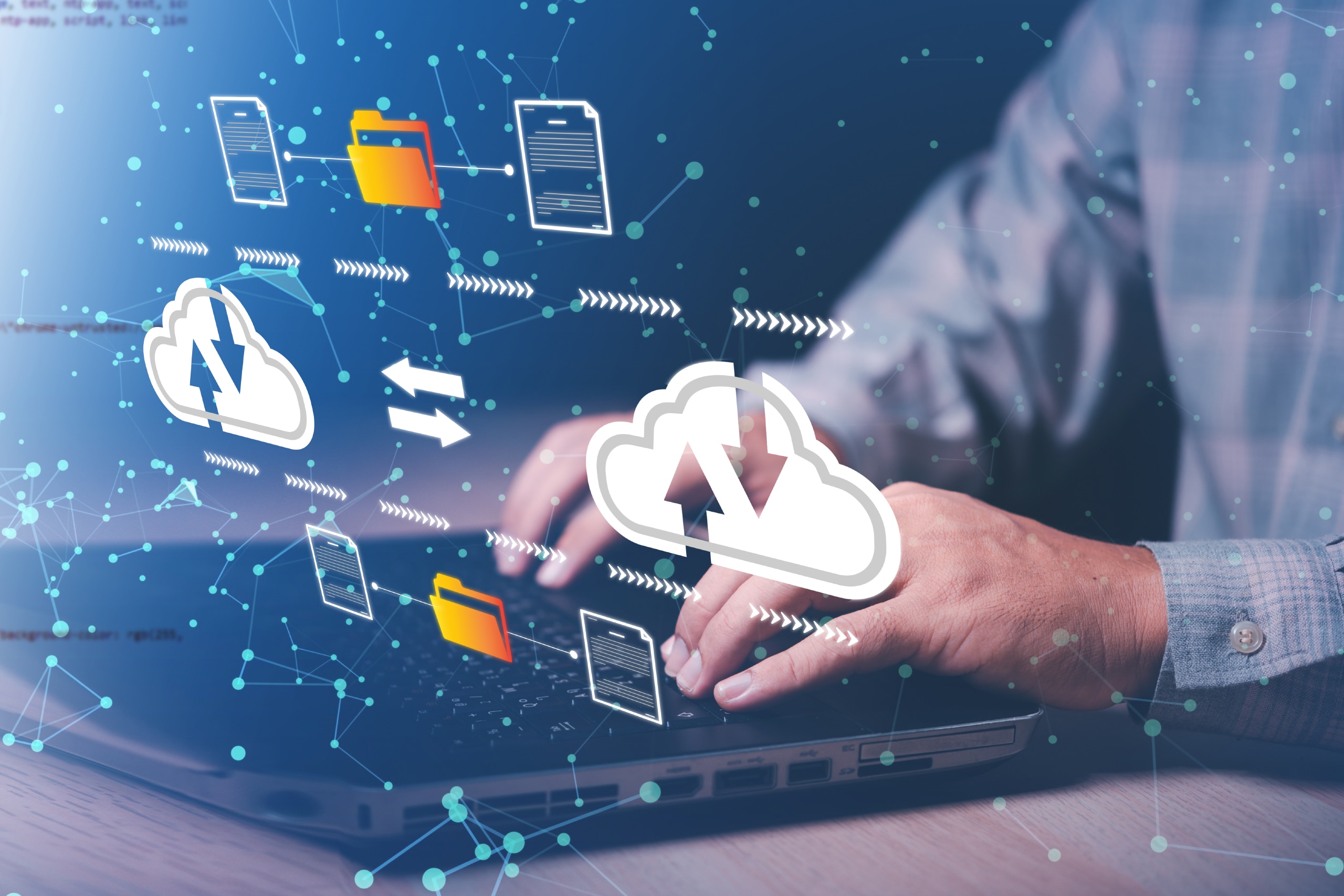 The amount of data that today's businesses process is increasing, on average, by an astounding 63% per month according to a study by IDG research.
As emerging technologies, such as big data, cloud applications, artificial intelligence, data analytics and the Internet of Things (IoT) become the norm, this puts even greater pressure on data exchange performance, as these technologies require larger files to be moved faster.
Increased data puts an increased strain on data exchange processes. Also, the more data that an organisation has to handle, the more data it is under obligation to protect. Ensuring security for employees, partners, vendors and clients becomes more complex yet just as vital. One mistake, such as a file encryption error could have catastrophic effects on the reputation and future of your business.
The annual cost of cybercrime to the global economy is estimated to have doubled between 2015 and 2020, reaching €5.5 trillion. In these circumstances, all types of business need to consider themselves as vulnerable to data security threats. However, data protection is particularly pertinent to the financial services, healthcare, and government sectors by nature of the highly valuable and sensitive data that they store and handle. These industries, plus retail, also have to adhere to the strictest levels of data compliance and security to avoid high fines and damaging data breaches.
When an organisation starts to struggle with increased data exchange demands, Managed File Transfer software provides an ideal solution, reducing file transfer complexity and increasing security.
How does MFT software reduce complexity?
An MFT solution streamlines sending and receiving data both internally and externally across an organisation's business networks, including trading partners and cloud environments. Managed from one central interface, MFT also provides an audit trail. It can handle various file types such as multimedia, PDFs, email, XML, and EDI, plus more sensitive, compliance-protected or high-volume data.
The central interface provides full visibility, so companies can see who is transferring files, what is being shared and the volume passing through the MFT system. This means any delays and failed transfers are visible before they impact the business, for example, such as through unfulfilled service-level agreements.
Why is MFT preferable to FTP?
Enterprises seeking more effective ways of transferring information than FTP have found that MFT saves time and money and reduces errors. A recent IBM survey found that 6% of all FTP transfers fail. When this happens, it takes an average of 29 minutes to resolve an FTP error, which adds up to an average of 3.5 wasted hours per 100 transactions.
How does MFT increase security?
MFT offers preemptive security through monitoring, validation and controls to protect data in transit and at rest. MFT secures all data, (whether this is during sending emails, uploading files or storing in a monitored folder) by replacing vulnerable file transfer protocols, (such as FTP) and applying encryption protocols including SFTP, SCP, FTPS, AS2, and HTTPS.
How can MFT help organisations with compliance?
In addition to reducing costs and improving the quality of data exchanges, MFT helps organisations to comply with stringent data security such as the Payment Card Industry Data Security Standards (PCI DSS), the Health Insurance Portability and Accountability Act (HIPPA), Basel II, Sarbanes-Oxley Act (SOX) and others.
Our Managed File Transfer recommendation
IBM Sterling Secure File Transfer allows you to exchange data of all types reliably, securely, at scale and in any environment. Its central visibility and governance layer also lets you see and control all file movements and mitigate the impact of disruptions.
Read the IBM Secure File Transfer data sheet here or visit our products and services pages for more information.
If you have questions about MFT and how it can address your business challenges, contact us for free expert advice.