Our Partnerships
Our partnerships allow us to offer a range of high-quality solutions which are essential for enterprises to grow, compete and be secure in the future.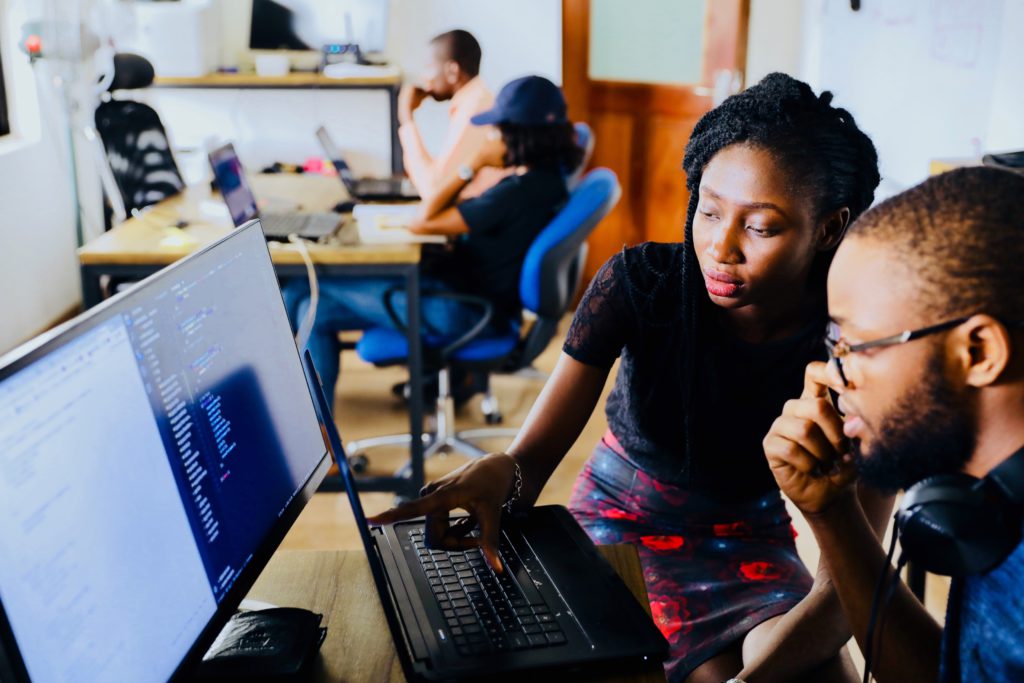 IBM
There are few people on the planet who would fail to recognise IBM as one of the world's most renowned and innovative tech companies. Investing.com recently noted that IBM 'holds more patents than any other technology company'.
IBM employees have consistently been at the top of their profession, earning 'five Nobel Prizes, four Turing Awards, five National Medals of Technology, and five National Medals of Science.'
As partners, we benefit from IBM's knowledge by being able to access all the training, technology and resources available to IBM's own employees.
We believe IBM's strategy, focused on the hybrid cloud, offers our enterprise customers the ideal range of resilient, scalable solutions to increase agility and speed digital transformation.
Our continuing partnership with IBM is based on the belief that together, we can better meet customer needs, both now and in the future.
Products
IBM Cloud Pak for Data
IBM Sterling Data Exchange
IBM Sterling Connect:Direct
IBM Sterling Supply Chain
IBM Sterling External Authentication Server
IBM Sterling Global Mailbox
IBM Sterling Control Centre Monitor
Red Hat
Red Hat offers the constant innovation of Open Source technologies whilst adapting, stabilising and securing them to meet the needs of modern business. As a result, Red Hat solutions are used by more than 90% of the companies in the Fortune 500 and Red Hat Enterprise Linux is the world's leading enterprise Linux platform.
Our partnership with Red Hat allows us to offer subscriptions and services around state-of-the-art, yet highly reliable products. Having access to Red Hat training allows SABREX to constantly upskill and demonstrate our capabilities in delivering the latest OpenSource technology.
Being part of the Red Hat open-innovation community is vital to providing our customers with the highest possible level of expertise, guaranteeing success for their Open Source projects.
Products
Red Hat OpenShift
Red Hat Ansible
Thales
Thales is a global leader in technology with more than 77,000 employees on five continents. Their solutions are designed to meet the highest level of digital identity and security needs, enabling high-risk sectors such as defence, aerospace, and government to carry out their critical missions in confidence.
Through working with some of the EU's leading financial institutions, SABREX learned of the vital function that Thales products perform in securing highly sensitive data and critical applications.
Our partnership with Thales allows us to access their cutting-edge training and demonstrate SABREX expertise at the highest level of data security.
Together with Thales, we help customers adapt their security needs to meet the challenges of cloud, mobility and escalating threats with industry-leading authentication, encryption and crypto-management solutions that address numerous use cases, assurance levels and threat vectors.
Products
Thales Luna Network HSM
Thales Luna HSM for Red Hat OpenShift
Thales Luna HSM for Microsoft Azure
Thales Luna HSM for Microsoft Azure Key Vault
Thales Luna USB HSM
Thales Luna Cloud HSM
Thales CyberArk Privileged Access Security Solutions